Soft Molasses Cookie Recipe
---
---
---
Jackie and Al Yeager were our neighbors in Alta Loma, CA, now a part of Rancho Cucamonga, CA. After our family moved to Rancho Cordova, CA, Jackie and my mom stayed in close contact for all the years of their lives. It is with sadness that I am writing this, as I just found out that Jackie passed away a week after my mom.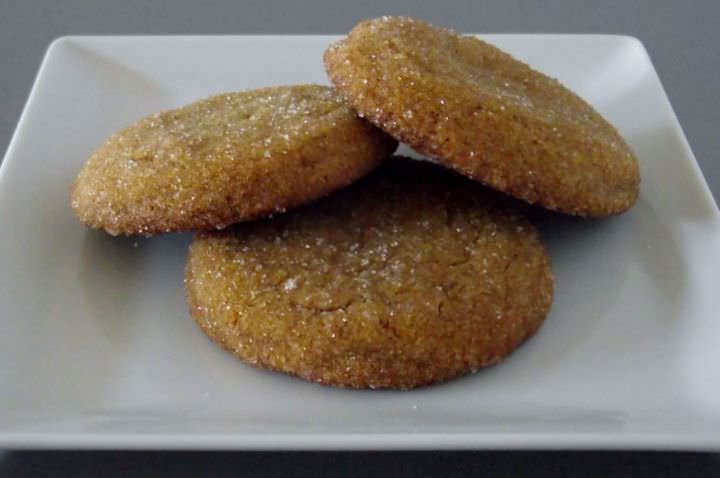 The Recipe As It Was Written


Molasses Sugar Cookies


From: Jackie Yeager


Ingredients
¾ cup shortening

1 cup white sugar

¼ cup molasses

1 egg

2 cups flour

2 teaspoon baking soda

½ teaspoon cloves

½ teaspoon ground ginger

1 teaspoon cinnamon

½ teaspoon salt



Directions
Melt shortening over low heat, cool thoroughly. (I do mine the day before I plan to make these cookies.) (Do not refrigerate to cool.) It actually only takes about an hour or so to cool to room temperature and until the shortening is solid again.
Add sugar, molasses, and egg to shortening, mix well. Add dry ingredients. Batter will be stiff and hard to mix, but keep on mixing, it'll all blend, mix thoroughly. Form into 1-inch balls, roll in granulated sugar.
Bake at 375 for 10 to 15-minutes.
From: Jackie Yeager…….Good Luck!!!!!
---
---
Soft Molasses Cookie Recipe
---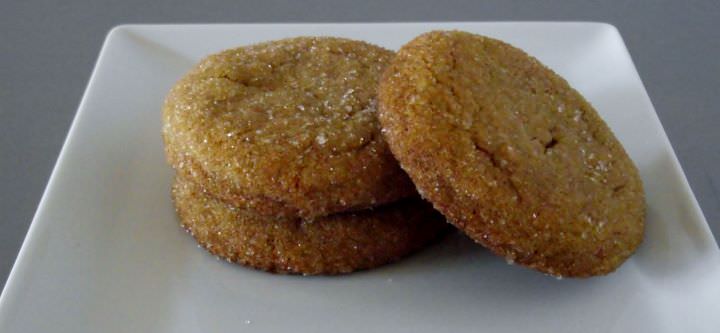 ---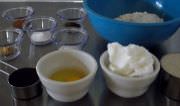 Ingredients for molasses cookie recipe.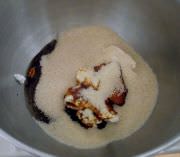 Combine wet ingredients for molasses cookies.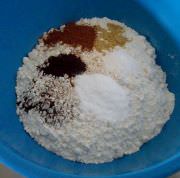 Combine dry ingredients for molasses cookies.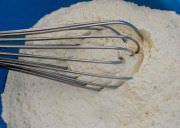 Whisk the dry ingredients together.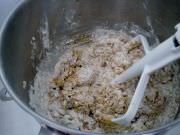 Combining the dry and wet ingredients.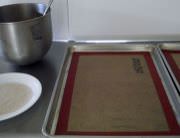 Cookie dough, sugar for coating, sheet-pans and silpats.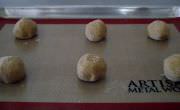 Cookie dough ready to go in the oven.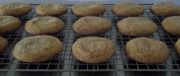 Molasses cookies cooling on a rack.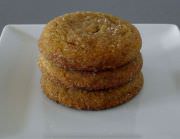 Molasses Cookies.
---
Yield: 2 dozen
Prep Time: 30 Minutes
Cook Time: Varies, 10 - 15 minutes per batch

---
Ingredients
3/4 cup / 160 grams shortening
1 cup / 210 grams white sugar
1/4 cup / 80 grams molasses
1 egg
2 cups / 280 grams flour
2 teaspoons / 10 grams baking soda
½ teaspoon / 1 gram cloves
½ teaspoon / 1 gram ground ginger
1 teaspoon / 2 grams cinnamon
½ teaspoon / 4 grams salt

---
Method
Preheat oven to 375° / 190° C.
Combine shortening, molasses, and sugar in the bowl of a stand mixer. Mix on medium until the sugar is dissolved. Add the egg and mix to thoroughly incorporate.
Combine the flour, baking soda, cloves, ginger, cinnamon, and salt in a bowl and whisk to combine. When the sugar mixture has become smooth and creamy add the dry ingredients. Stir to moisten and return bowl to mixer. Mix until a smooth dough forms.
Form into 1-inch balls, roll in sugar and place on parchment lined sheet-pans, with 2-inches of space between the cookies. (I used a silpat rather than parchment, either will work just fine.)

Bake in a 375° oven for 10 to 15-minutes. When cookies are done remove from oven and allow to cool for 1 to 2-minutes on the baking sheet before transferring them to a wire rack to cool completely.

---
Notes
Sugar, in baking, is always considered a wet ingredient.
When you add the dry ingredients on top of the wet make sure you stir it into the wet ingredients. If you just put it back on the mixer the paddle is going to create a giant flour cloud in your kitchen.

This is a really good molasses cookie recipe, however things I would change are the shortening, sugar, and ginger.
I would substitute butter for the shortening because the butter has a better flavor and it is a lot better for you. However, butter bakes differently than shortening and it would take a little trial and error to get them to come out the same way. One thing I would do if I were using butter is to refrigerate the balls on the cookie sheet before going into the oven. This would help prevent them from spreading out too thin before setting.
I would do a straight substitution from granulated sugar to brown sugar because that will give you a more forward molasses flavor. However, you have to be mindful that brown sugar has more moisture than granulated sugar.
Last, I would substitute fresh ginger for the ginger powder because I like a sharper ginger flavor. You can't do a straight substitution from powdered ginger to fresh or vice versa, because powdered ginger is much stronger. The recipe calls for ½ teaspoon powdered ginger so I would start with a tablespoon of fresh ginger and see where that got me, then adjust it from there.
These steps would require a little trial and error to get the recipe right.
The first step above that calls for melting the shortening isn't necessary unless you keep your shortening in the refrigerator. The point is bringing the shortening to room temperature. If you already have it at room temperature...
A molasses cookie recipe that will give you soft molasses cookies.
This recipe makes a great ginger molasses cookie.

---
---