Espagnole Sauce

---
---
---

In classical French cooking, espagnole sauce is one of the five mother sauces. It also happens to be one brown gravy recipe, of many.
Admittedly, most recipes for brown gravy involve tossing some flour into a pan with drippings, and adding some kind of liquid, usually stock. I do that all the time. But this does give you another approach to brown gravy, or sauce espagnole, that doesn't rely on having a pan full of drippings. For example, if you grill a steak or chop and want to serve it with mashed potatoes and gravy. you don't have a pan full of drippings, but you do have a brown gravy recipe, now.
---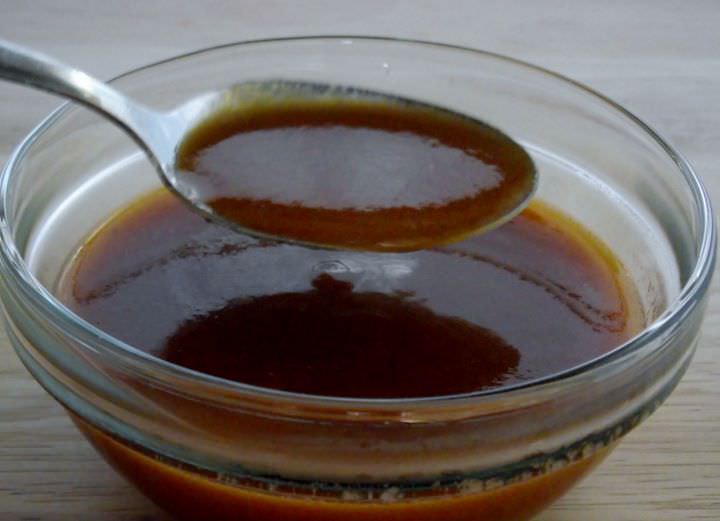 Espagnole sauce, sauce Espagnole, brown sauce or brown gravy whichever name you prefer it is an excellent sauce.

---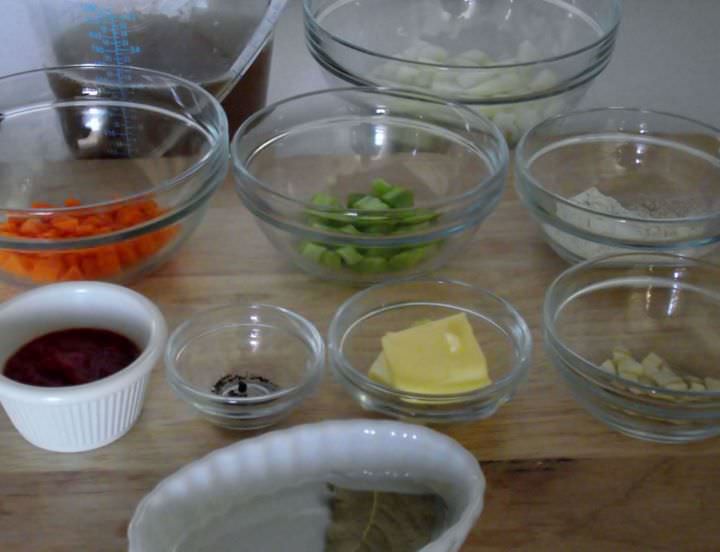 ---
Espagnole Sauce Or Brown Sauce


Prep Time: 35 minutes
Cook Time: 60 minutes
Total Time: 90 minutes

---
---
Ingredients

    1 small carrot, coarsely chopped
    1 medium onion, coarsely chopped
    1/2 stick (1/4 cup) (55 grams) unsalted butter
    1/4 cup (30 grams) all-purpose flour
    4 cups (950 ml) hot beef stock
    1/4 cup (60 ml) canned tomato puree
    2 large garlic cloves, coarsely chopped
    1 celery rib, coarsely chopped
    1/2 teaspoon (1 gram) whole black peppercorns
    1 bay leaf

---
---
Method
In a 3-quart heavy saucepan over medium heat cook carrot and onion in the butter, stirring occasionally, until golden, 7 to 8 minutes.
Add flour and cook roux over medium-low heat, stirring constantly, until medium brown, 6 to 10 minutes.
Add hot stock in a stream, whisking constantly to prevent lumps, then add tomato purée, garlic, celery, peppercorns, and bay leaf and bring to a boil, stirring constantly.
Reduce heat and cook at a slow simmer, uncovered, stirring occasionally, until reduced to 3 cups, about 45 minutes.
Pass sauce through a fine mesh strainer, discarding the solids.
---
---
Veal Demi Glace
---
Espagnole sauce also forms one half of veal demi glace. Demi glace, is a sauce that is one half veal stock and one half sauce espagnole, combined and reduced by half. Restaurants seldom make veal stock any more and espagnole is almost unheard of, now. Currently most demi-glace is faked by reducing beef stock or chicken stock and red wine by half, then combining them.
I wanted to make this so that you could see the actual sauce. How does this fit into comfort food? Well, if you're not a professional cook it probably doesn't. But for me, and all the other professionals out there, there is nothing that compares to walking into the kitchen in the morning and smelling demi reducing on the stove.
---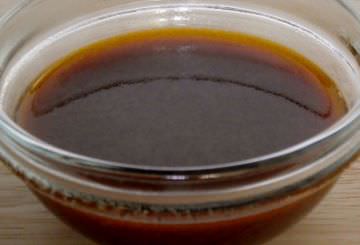 Demi Glace (French for half glaze.)
Ingredients

1 cup / 235 ml beef stock

1 cup / 235 ml brown sauce or sauce espagnole
Method

Combine both in a 1-1/2 quart saucepan. Bring to a simmer over medium-low heat and simmer until reduced by half.

Strain through a fine mesh strainer. Serve over braised, roasted, seared or grilled  meats, or mashed or boiled potatoes, or use as a base sauce for a beef pot pot pie or shepherds pie.

Tags: espagnole sauce, sauce espagnole, veal demi glace, brown gravy recipe
---
---