Homemade Eggnog To Spread Holiday Cheer
---
---
---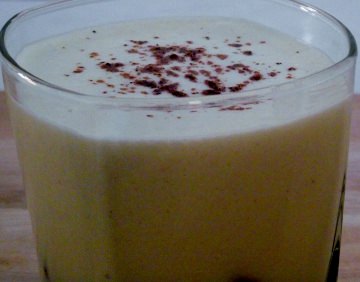 An easy holiday eggnog recipe to try. If you've never made eggnog you're in for a treat. It is rich and frothy with an amazing flavor and a velvety creaminess that store bought eggnog just can't match.
Don't ruin your delicious homemade eggnog with rum, brandy, or that awful rum and brandy mix that seems to resurface every holiday, make it with whiskey, so much better, or in the immortal words of Mark Twain:
"Too much of anything is bad, but too much good whiskey is barely enough."
---
Ingredients for eggnog: bourbon whiskey, heavy cream, egg yolks, egg whites, nutmeg, sugar, and salt.
---
Whip the egg whites to stiff peaks.
---
Whip the yolks to a ribbon, add the sugar, nutmeg, cream and whiskey and mix.
---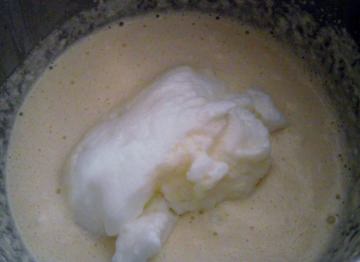 Fold the egg whites into the yolk mixture, in stages. Make certain each addition is fully incorporated before adding the next.
---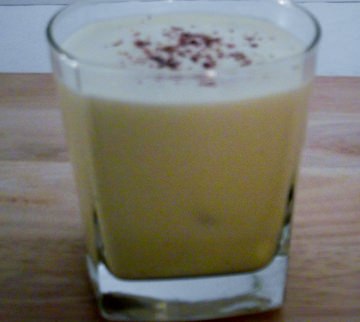 Serve over ice with a sprinkle of nutmeg.
---
---
Homemade Eggnog 
---
Ingredients
4 large eggs separated
Pinch salt
4 tablespoons sugar
Nutmeg to taste
1 cup heavy cream
3/4 cup bourbon whiskey
---
---
Method
Add the egg whites to the bowl of your stand mixer. Starting on medium whip the whites until they begin to get frothy. Add a small pinch of salt and gradually increase the speed to high and whip until stiff peaks form. Transfer to a bowl and set aside.
Add the egg yolks to the mixer bowl and beat until the yolks have doubled in volume and are light and frothy. With the beater running slowly add the sugar and a couple pinches of nutmeg and continue to beat until the sugar has dissolved.

Add the cream in a steady stream and whip until fully incorporated. Add the whiskey and beat to just mix.

Remove the mixer bowl and fold the egg whites into the yolk mixture in batches, ensuring each addition is fully incorporated before adding the next addition.

---
---
Notes
Traditional eggnog is a raw egg preparation. There is some evidence to suggest that the alcohol in the drink will kill any salmonella bacteria present, but not fast enough to prevent a case of salmonella, apparently it takes a week or so. If this is a concern you should avoid consuming raw egg preparations, egg nog or otherwise.
There is a vaccine that poultry farmers can administer to chickens to prevent salmonella. It is used extensively in Europe. If you've ever traveled there, or happen to live there, you know that eggs in stores are not refrigerated. That vaccine is the reason.
Tags: homemade eggnog, holiday eggnog
---