How To Make Eggs Benedict Even Better
---
---
---
I love a good eggs benedict, who doesn't? And this eggs benedict recipe is how to make eggs benedict even better. We're going to replace the English muffin with a crescent roll and replace the Canadian bacon with "real" bacon.
---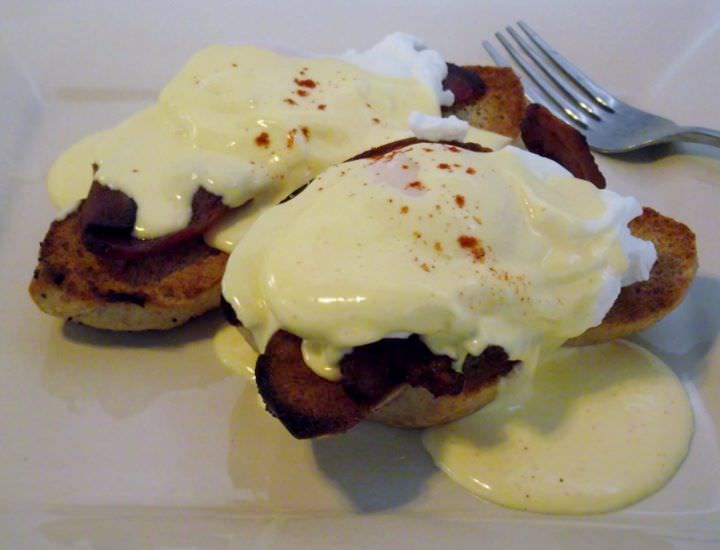 Toast the crescents, top with bacon, add poached eggs, and drown in hollandaise. A touch of cayenne finishes the dish.
---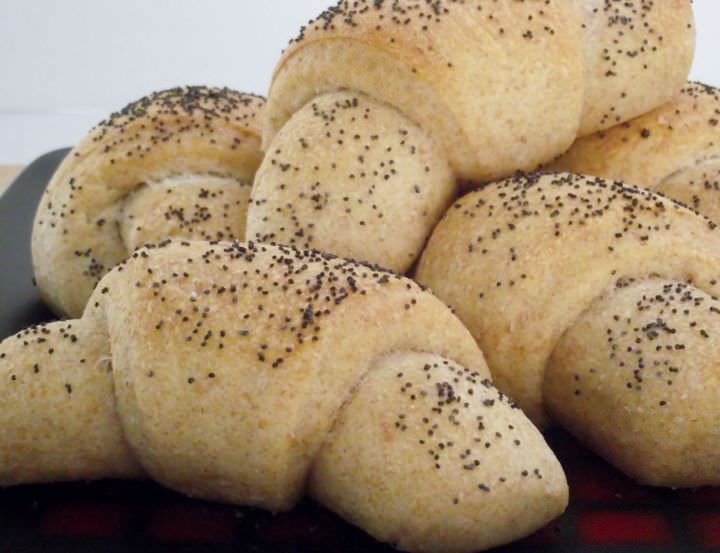 These crescents are super easy and taste fantastic. Even if you don't use them with this recipe you should give them a try. 
---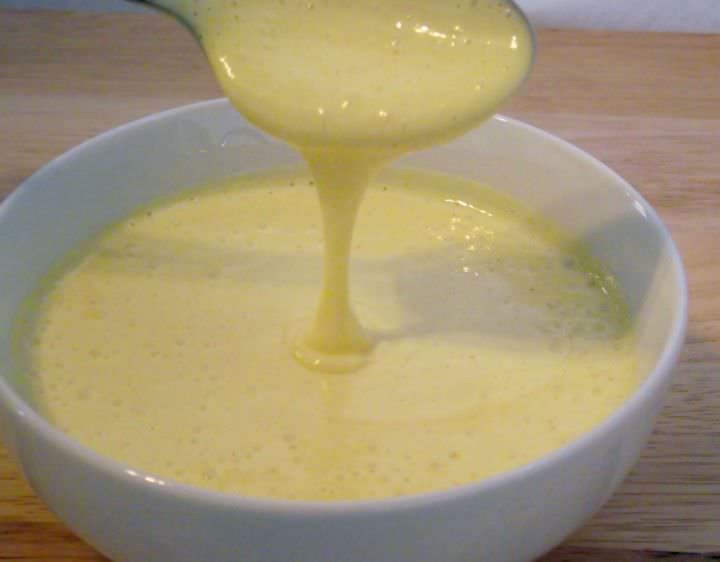 Combine the egg yolks, lemon juice, salt, and a dash of cayenne. Whisk until doubled in volume. Slowly drizzle hot butter into the yolks until a smooth velvety emulsion forms. See the recipe for Easy Hollandaise Sauce.
---
---
Make Eggs Benedict For Brunch
---
Yield: 2 servings
Prep Time: 20 minutes
Cook Time: 20 minutes
---
---
Ingredients
---
---
Method
Fry the bacon slices until crisp. Remove the bacon from the pan and set aside to drain on paper towels.

Slice the rolls in half, lengthwise, and toast under a broiler until golden brown.
Place a bacon slice on each crescent half.
Fill a non-stick frying pan with enough tap water to cover the eggs. Bring the water to a rolling boil and allow to boil for 2 to 3 minutes. This cooks off any chlorine taste in the water.
Crack two eggs into two separate bowls. Remove the pan from the heat. Once the water settles down gently slide the eggs into the water, while slightly tilting the pan. Hold it for five to ten seconds and then slide the second set of eggs into the pan, on the opposite side. Return the pan to the heat and simmer until set.
When set remove with a slotted spoon. Blot the eggs and spoon on paper towels and place on top of the bacon slices.

Spoon the sauce over the eggs and sprinkle with a dash of cayenne.
---
---
Notes
Many cooks use a splash of vinegar in the poaching water to prevent the eggs from spreading out. While this helps marginally, I don't like what the acid does to the texture of the egg white, so I don't use it.
The truth is, I've never had a problem poaching eggs without vinegar. Bring the water to a boil, Slide the eggs into the water and simmer until set.
---
---